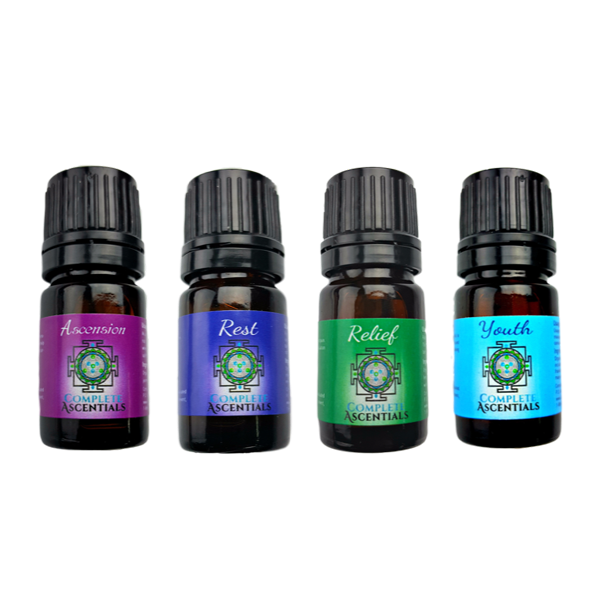 Master Pack
Ascension
Feel joy with this powerful blend of serotonin-producing oils. This blend may help clear the "fog" around the brain for clarity and focus!
Rest
Support releasing your own melatonin organically for a full night's rest.
Relief
May support easing inflammation and pain. Designed to support stimulating circulation and cellular oxygenation.
Youth
This divine blend of regenerating oils is famous for reducing wrinkles age spots and scars, as well as supporting healthy-looking skin.